Authentic Greek food, warmth and culture.
We invite you to come upstairs above the Little Greece shop and visit Emily's Greek Kitchen.
Learn and experience how to make wonderful, authentic Greek dishes using our traditional ingredients.
We strive to inspire you and share our passion for Greece and our Greek cuisine.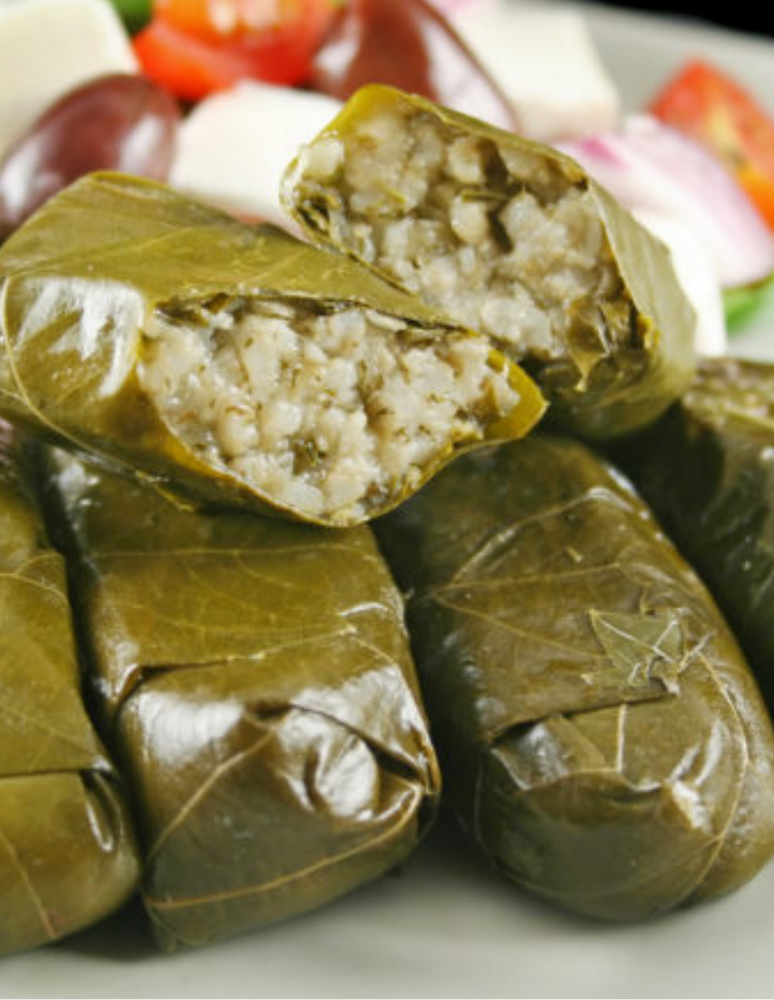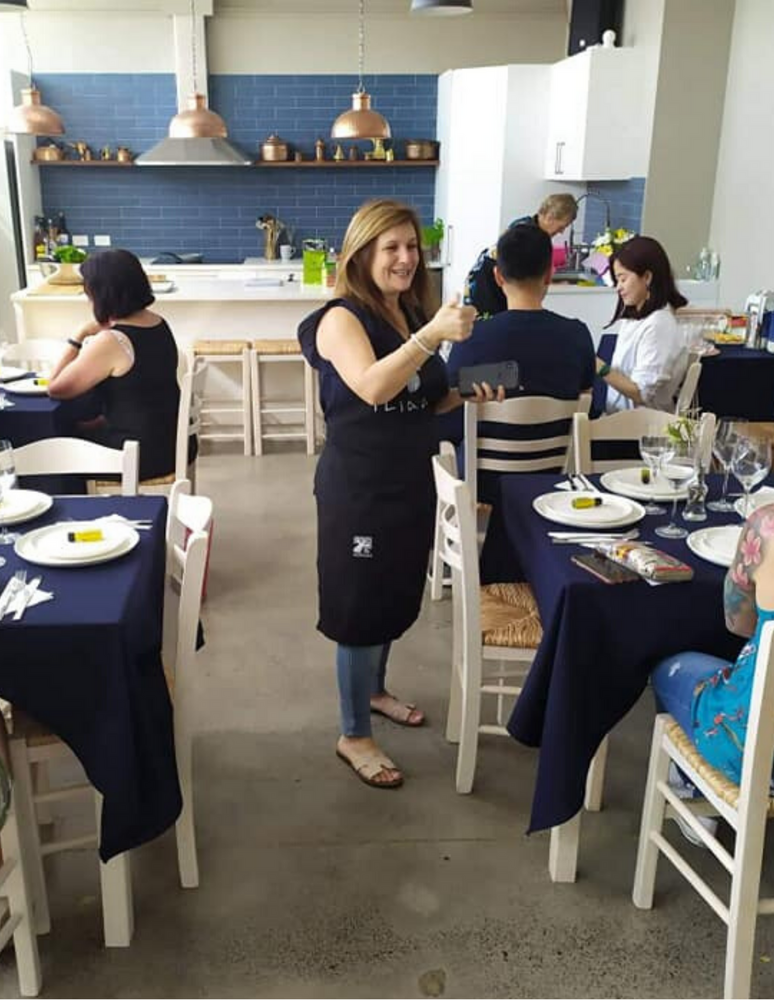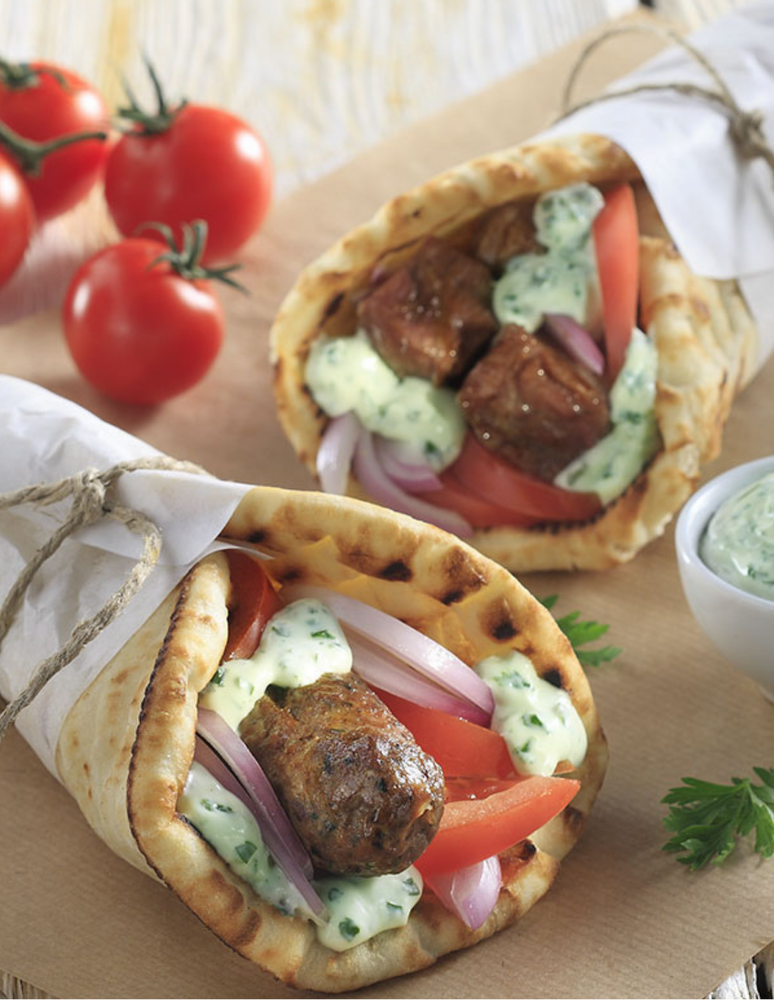 Hi, I'm Emily. Welcome to my kitchen.
After my family and I migrated to New Zealand, I decided to share my passion for cooking and bring a piece of Greece to this part of the world. This is the start of Emily's Greek Kitchen. From inviting friends to our family home and teaching them how to cook traditional Greek food, our kitchen has since grown into a new location in Brown's Bay, just north of Auckland.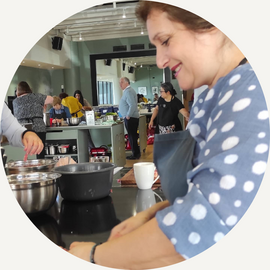 Looking to host an event? Emily's Greek Kitchen is available to hire for functions of up to 28 people. Perfect for birthday parties, morning teas, business meetings, group dinners and family gatherings.
Want to learn how to cook Greek food. You will be making three traditional Greek cooking recipes which will include an appetiser, a main course and a dessert. At the end of the lesson you are going to sit down to dine on your wonderful creations. We also run vegan and vegetarian classes.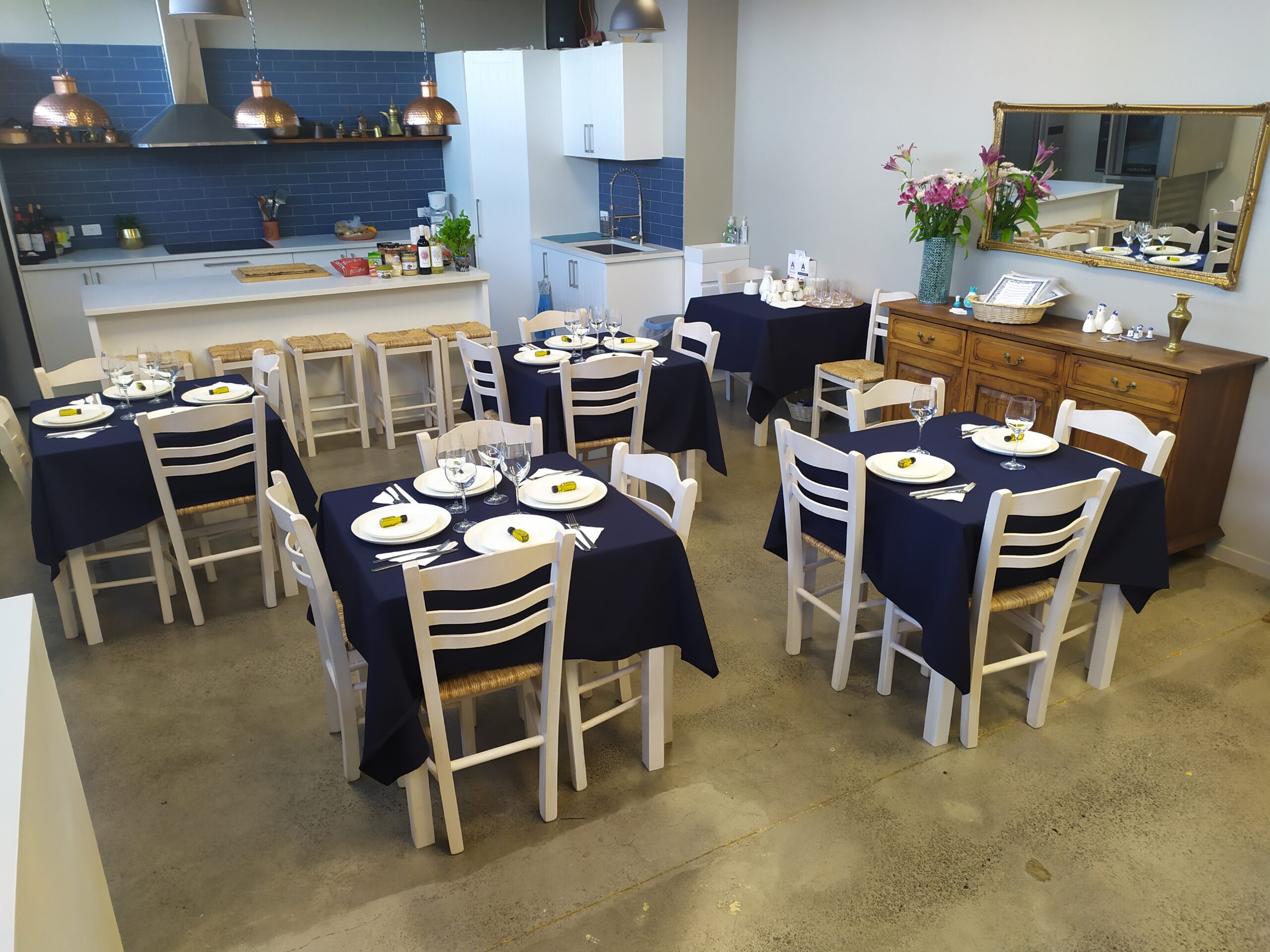 Check our calendar for Greek events and celebrations.  Every month we will offer wine tastings, Greek nights, backgammon (tavli) friendly Sunday sessions and even the occasional takeaway dinner option.