learn to cook authentic greek food
We invite you to come upstairs above the Little Greece shop and visit Emily's Greek Kitchen.
Here you have the opportunity to have a hands on cooking experience and learn how to make wonderful, authentic Greek dishes using our traditional ingredients.
We have options to suit different time commitments and budgets.
We strive to inspire you and instill in you a passion for Greece and our Greek cuisine.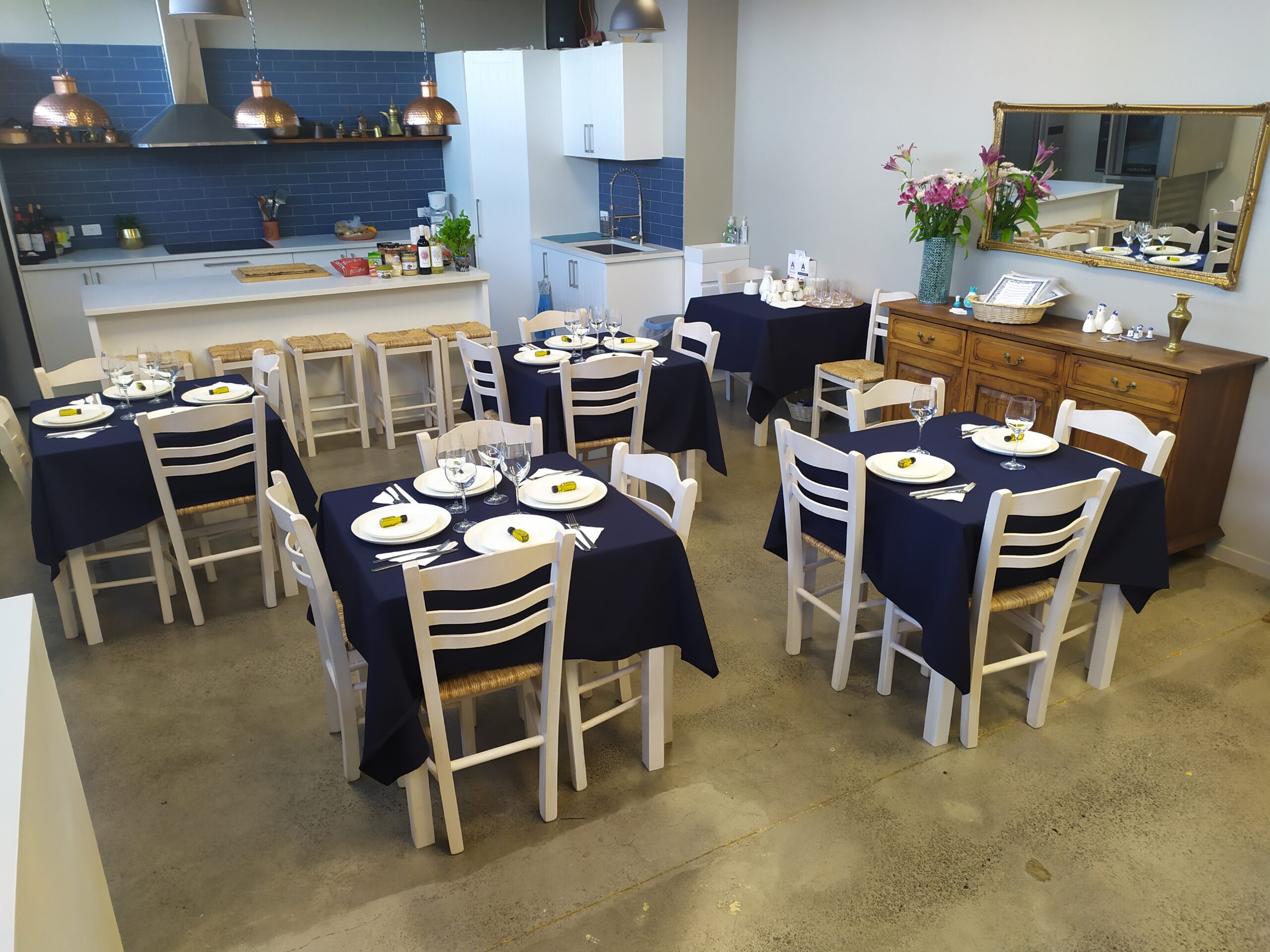 Join us for other events
Check our calendar for other events.  Every month we will offer wine tastings, Greek nights, backgammon (tavli) friendly Sunday sessions and even the occasional takeaway dinner option.
available for private hire
If cooking is just not your thing but you would still love to enjoy mouth-watering Greek food, our venue is available to hire for functions up to 28 people.
Our space is suitable for birthday parties, morning teas, business meetings or whatever else you may be planning.  Please get in touch to discuss menu requests, pricing and availability. 
relax & enjoy
Let us treat you to a one of kind experience of proper Greek hospitality.  We endeavor to make your time with us thoroughly delightful.  If you're in the area, pop in and say hello, we'd love to show you around.